CLICK TO REGISTER FOR COVID-19 VACCINATION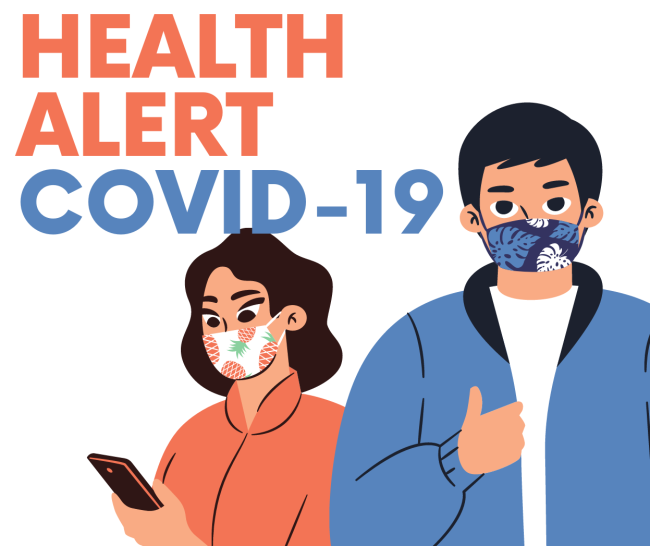 We have been hearing from many in the community about their interest in COVID-19 Vaccinations. Here is what we know. Currently, only Phase 1A individuals who fall into the general category of Health Care Workers and Residents of long-term care facilities are being vaccinated. This category includes a wide range of workers that provide patient care in hospitals, health clinics, private practices and in the community at large. The Maine CDC expects that Phase 1A should be completed at or near the end of January. Thereafter, Phase 1B will be initiated – this group will include persons 75 years of age or greater, and Front-Line Essential Workers. It is hoped that the vaccination process for Phase 1B individuals can be started in February. As that time approaches, we will communicate additional information about the next phase.
At Houlton Regional Hospital we are working diligently with the Maine CDC to vaccinate these priority groups just as quickly as possible. As you probably know, there are Vaccination Supply constraints in play here in Maine, so that is a complicating factor. Right now, we are working with the employers of front-line essential workers and we are preparing lists of our patients who are 75 years of age or greater so that we will be ready for the next Phase in February. Please call your provider's office if you are 75 or older and are interested in receiving vaccine.
We know that you have questions, and we will continue to be as transparent as possible with the information that we have.
For more details on the vaccination process and vaccination phases here in Maine, please check out Houlton Regional Hospital's Website and Facebook page. There you will find regular updates on COVID-19 and Vaccination in our region. Thank you for your continued cooperation!
– Ellen Bartlett
Infection Preventionist/ Public Information Officer
Houlton Regional Hospital – Quality Care delivered by Exceptional People!
When Vaccine is Limited, Who Gets Vaccinated First?
https://www.cdc.gov/coronavirus/2019-ncov/vaccines/recommendations.html
HOW YOU CAN HELP
During this time of increased COVID activity in our area, please minimize in-person visits to the hospital for Medical Records and Patient Accounts purposes. Houlton Regional Hospital offers multiple ways to assist with these needs.
For Medical Records, call ahead and ask for copies of your records to be mailed to you, or request a quick pick up at the Main Entrance. The Medical Records Department can be reached at 207-532-2900, x2212.
For Patient Accounts, payments can be made:
via mail
on our website (www2.houltonregional.org/Billing)
in the black lockbox outside the hospital main entrance, or
over the phone
We are pleased to mail a receipt for any payment – simply let us know if one is needed. If you truly need to meet with the Patient Financial Counselor to discuss options, we do ask that you call ahead and schedule an appointment. This will help us to allow for appropriate social distancing. Our Patient Financial Counselor can be reached at 207-532-2900, x2282.
Thank You in advance for your assistance with these matters. Stay Well and Stay Safe!
12/20/20
Locally, we have just come through a very concerning period of COVID positivity in the greater Houlton region. While we continue to see SOME level of COVID-positive testing each day in the region, the numbers have slowed recently from the raging levels we were seeing just two weeks ago where we saw numerous hospitalizations and, yes, loss of life. We know that masking, social distancing and strong hand hygiene works. When we do all the right things, we prevent COVID positivity rates from skyrocketing. As we now head into the Christmas Season and the New Year, we must once again be evermore careful about what we do. Plan your Christmas and New Years social interactions very carefully to keep yourself and your loved ones safe. Now is not the time to let your mask down, or to give up on social distancing. Now is the time to stay the course.
So here's where we're at, the sun is just about to start shining on the beginning of the end of this Pandemic, but we aren't out of the darkness yet. We've got some difficult days ahead, so let's not get ahead of ourselves. Houlton Regional Hospital will be receiving our initial allotment of recently approved Moderna Vaccine for essential Healthcare workers within the next few days. We will be following CDC guidelines to make sure our vital Healthcare workers are vaccinated to ensure that we're ready and able to care for the greater Houlton Community. We do not have information yet on when vaccine will be available for the public, but we will be sure to share this information with you just as soon as we know something more. Stay tuned.
– Shawn Anderson
CEO at Houlton Regional Hospital
Houlton Regional Hospital – Quality Care delivered by Exceptional People!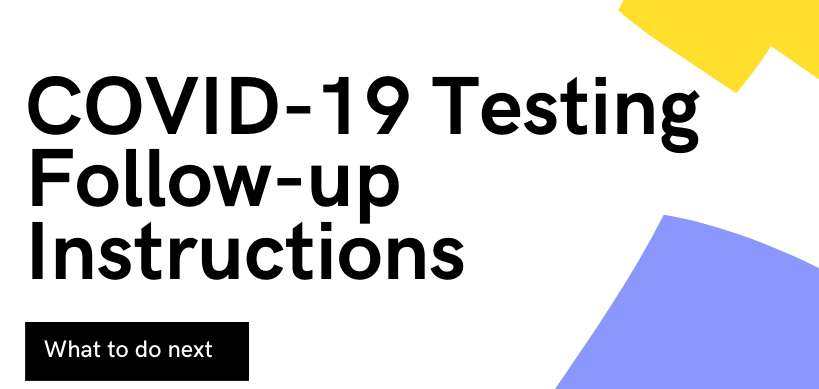 Houlton Regional Hospital COVID-19 Testing Follow-up Instructions
Negative Results
If your COVID-19 test is negative, continue to monitor your health daily. If you were tested because of a known exposure to Covid-19, you will still need to quarantine for 14 days from the date of your last known exposure.
Best way to avoid infection:
The best way to prevent infection is to avoid being exposed to the virus. People should follow masking recommendations, avoid travel unnecessary travel, practice social distancing and follow basic prevention measures:
Wash your hands often with soap and water for at least 20 seconds. This especially important after using the bathroom; before eating; and after blowing your nose, coughing, or sneezing. If soap and water are not available, use an alcohol-based hand sanitizer with at least 60% alcohol.
Avoid touching your eyes, nose, and mouth with unwashed hands.
Avoid touching high-touch surfaces in public.
Avoid close contact with people who are sick.
Stay home if you are sick
Cover your coughs and sneezes with a tissue, then throw the tissue in the trash
Clean and disinfect frequently touched objects and surfaces using regular household cleaning spray or wipes
Positive Results
If your result is positive, you will need to isolate at home. You will be contacted by a case investigator from Maine CDC as soon they are able to, it may not be the same day you receive your result. They will ask for a list of your close contacts to notify them that they have been exposed to someone with Covid-19. However, you can notify your close contacts as soon as you get the positive result. The sooner your close contacts are notified the sooner they can quarantine, contact a provider, and will not be unknowingly putting others at risk.
Self-Care Instructions
If you have COVID-19, the following instructions will help you to care for yourself and prevent the spread of the disease to others.
Steps to take to care for yourself at home:
Get plenty of rest and drink plenty of fluids such as water, Gatorade and juice.
Take acetaminophen (Tylenol) for fevers and body aches
Cover you coughs and sneezes with a tissue or your elbow.
Avoid touching your face.
Wash your hands often using soap and water for at least 20 seconds.
If you think you're getting sicker, call your healthcare provider for direction or call and go to the emergency room.
Steps to take to prevent spreading the virus to others:
Stay home except to seek medical care.
Avoid close contact with others in your home, including pets. Close contact means being within six (6) feet of others. If possible, sleep in a separate room and use a different bathroom. If you must be near others, wear a mask, wash your hands often and clean and disinfect commonly used items frequently.
Anyone in close contact with you should quarantine for 14 days and notify a healthcare provider if they develop symptoms.
When to discontinue home isolation:
Isolation and precautions can generally be discontinued 10 days after symptom onset and resolution of fever for at least 24 hours, without the use of fever-reducing medications, and with improvement of other symptoms.

A limited number of persons with severe illness may produce replication-competent virus beyond 10 days that may warrant extending duration of isolation and precautions for up to 20 days

If you had a positive test, but never developed symptoms, isolation and other precautions can be discontinued 10 days after the date of the first positive test for COVID-19.
It is very important for yourself and others that you follow these instructions carefully.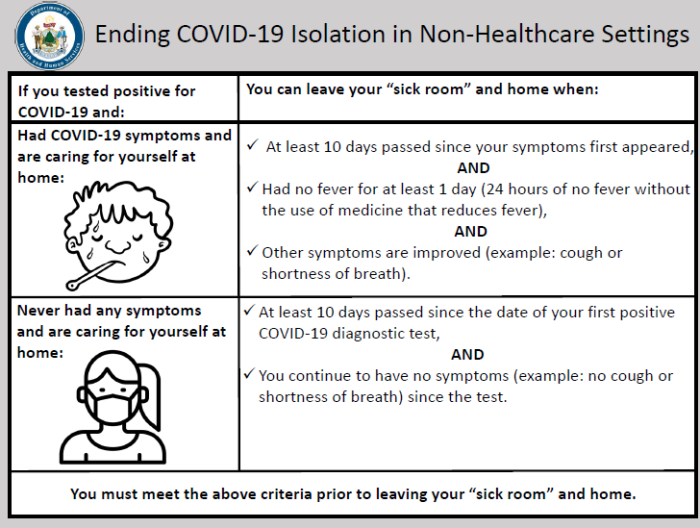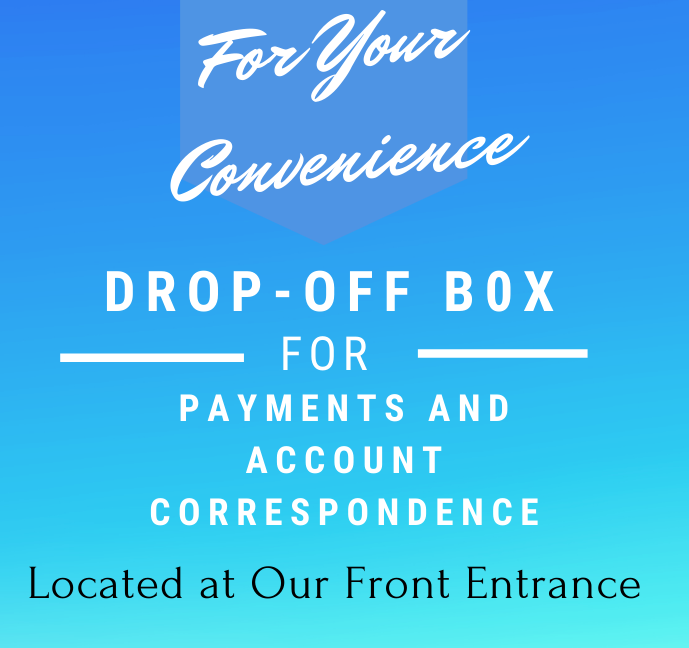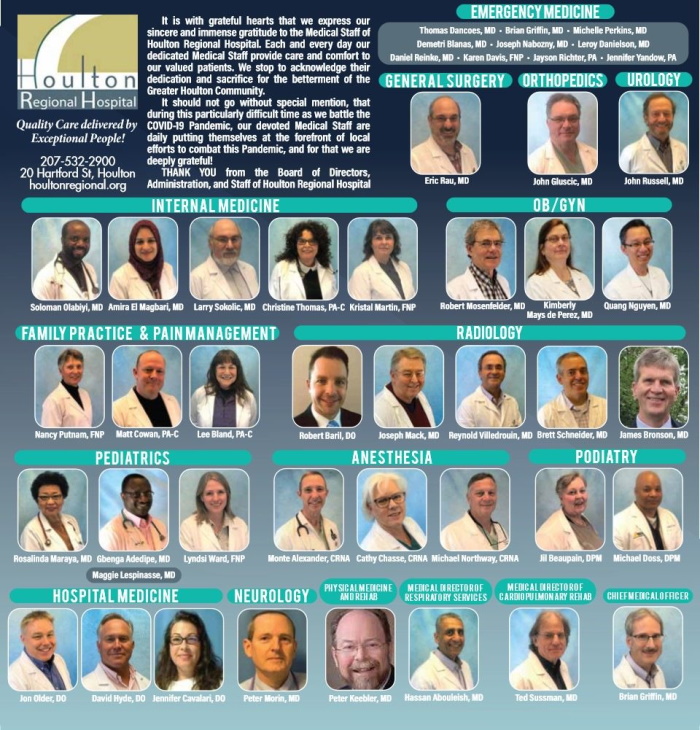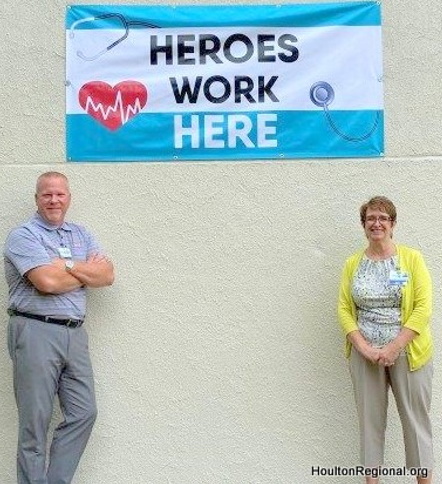 Pictured above are Houlton Regional Hospital's CEO, Shawn Anderson and Chief Operating Officer, Gina Brown, RN. They have placed this banner in honor and recognition of all the HEROES working at Houlton Regional Hospital. COVID-19 has brought many challenges and they both feel the staff here have worked diligently and stayed strong for our patients and the community; and faced those challenges one by one with courage that is to be admired. Shawn and Gina hope when you see this banner you are as proud of the work being done here as they are!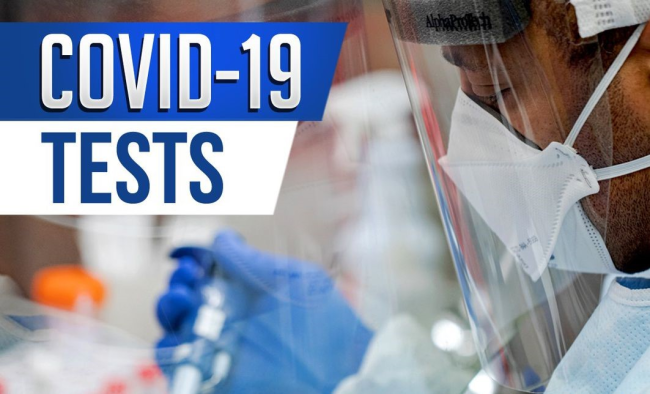 Unfortunately, we are currently experiencing an increase in community transmission.
If you have been notified that you or your child have been exposed to Covid19 please quarantine for 14 days from the date of the exposure.
If you are having symptoms please contact your Medical Provider's office regarding testing for Covid-19. Testing is important but it does not need to be done urgently and will be scheduled by appointment. However, if you are having severe symptoms of Covid19 please notify and go to the Emergency Department for an evaluation.
Testing can also be conducted on people not having any symptoms, it is best to wait until at least 5 days have passed since the date of your exposure.
If you test positive, please continue to quarantine and alert your close contacts. Please remember you also need to quarantine even if your test is negative for 14 days from the date of your last contact with a known positive person.
If you do not have a provider here at Houlton Regional or need weekend testing, KVHC is available by appointment at 538-3700, our local Walgreens is also testing patients by appointment. Appointments are made on line at https://Walgreens.com/covid19testing
Every person should monitor themselves daily for signs of illness, including taking temperatures, as this can help detect illness before going to work, school, or out into the community.
Anyone you encounter could potentially be infected. Please follow the recommended guidance on wearing a mask, social distancing, washing your hands, staying home if you are sick, avoiding large gatherings and any unnecessary travel.
Other testing options are the states sponsored swab and send sites, they can be found at Get-Tested-COVID19.org.
The Portland jet port also offers testing to anyone by appt. https://covidtestforme.com/jetport They offer free send out tests or a 1 hour Rapid tests for 25.00.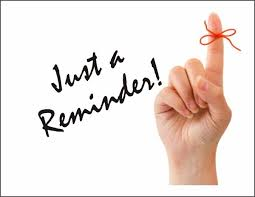 Coming to Houlton Regional Hospital to obtain a copy of Medical Records, or to Pay a Bill?
At this time we are still asking for everyone to call ahead to request Medical Record Forms. Please call 521-2212. Arrangements will be made for pick up, or they can be mailed or faxed. Thank you in advance for your cooperation!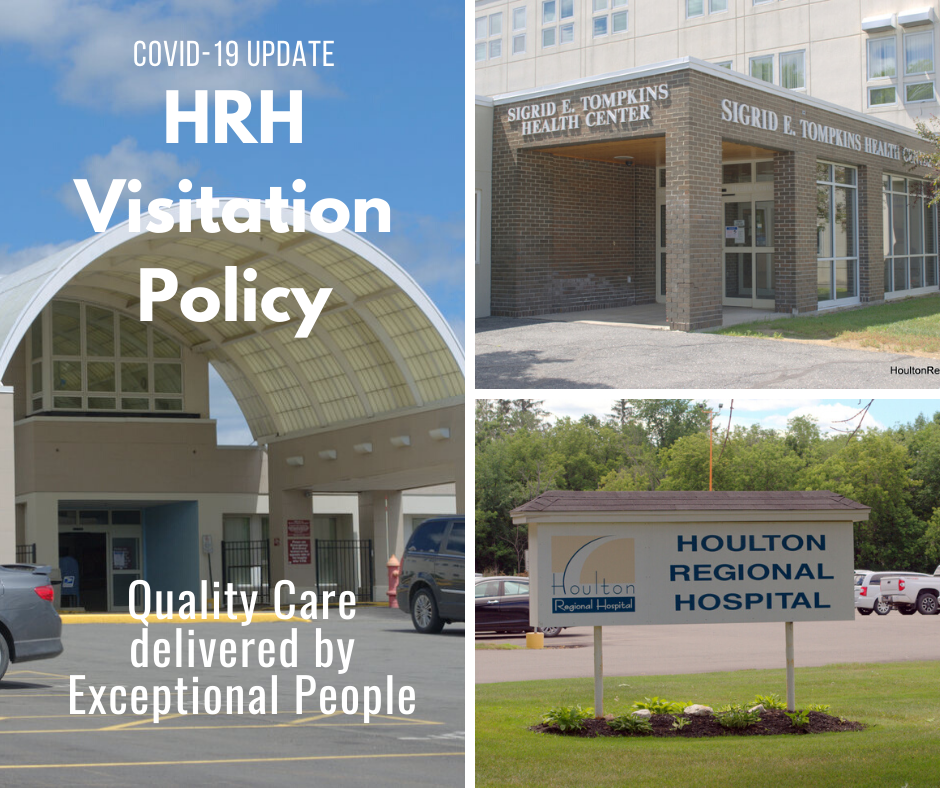 Houlton Regional Hospital fully supports the philosophy that family visitation is important to the patient's recovery and well-being, but due to the Pandemic our visitation remains limited.
Inpatients may have one designated visitor
Visits may occur anytime between 1:00pm and 6:00pm
Visitors must be at least 18 years of age
Visitors must gel hands, wear a mask, and be screened at the door for signs of illness
Visitors will be given a sticker with their name, the date, and room number they are authorized to visit.
Exceptions may be made for visitors of Comfort Care patients and LDRP patients.
Thank you for your patience and cooperation as we strive to keep HRH a safe place for all who need our services!
Houlton Regional Hospital CEO Shawn Anderson said, "What we're doing is working. Social distancing, hand washing and hand gelling, and masking are clearly making a positive difference in the spread of coronavirus in Maine. Just because our spread is the lowest in the nation, isn't cause to ease up on what we're doing. Let's keep up the momentum!"
Houlton Regional Hospital
Quality Care delivered by Exceptional People
Today's Covid-19 Statistics by State
| States cases | Confirmed cases | Recovered cases | Death cases |
| --- | --- | --- | --- |
| California | 3078701 | 1351991 | 35026 |
| Texas | 2192450 | 1776393 | 33702 |
| Florida | 1601011 | 814262 | 24578 |
| New York | 1314916 | 512419 | 41620 |
| Illinois | 1081354 | 861450 | 20285 |
| Ohio | 842433 | 704045 | 10410 |
| Georgia | 836649 | 373155 | 12778 |
| Pennsylvania | 789075 | 610872 | 19928 |
| Tennessee | 694291 | 633428 | 8556 |
| North Carolina | 690912 | 579573 | 8200 |
| Arizona | 690544 | 94237 | 11528 |
| New Jersey | 641140 | 337310 | 20680 |
| Indiana | 598313 | 385183 | 9529 |
| Michigan | 589869 | 442408 | 14770 |
| Wisconsin | 525924 | 496297 | 5562 |
| Massachusetts | 481040 | 377057 | 13829 |
| Missouri | 477960 | 165690 | 7019 |
| Virginia | 455591 | 36103 | 5861 |
| Minnesota | 449492 | 432738 | 6047 |
| Alabama | 429655 | 233211 | 6283 |
| South Carolina | 399843 | 179632 | 6328 |
| Colorado | 379227 | 87846 | 5422 |
| Louisiana | 374582 | 320025 | 8383 |
| Oklahoma | 360360 | 323240 | 3085 |
| Kentucky | 334321 | 41240 | 3243 |
| Maryland | 332353 | 9457 | 6689 |
| Utah | 328380 | 272113 | 1517 |
| Iowa | 307940 | 270626 | 4394 |
| Washington | 297640 | 133810 | 4061 |
| Arkansas | 276114 | 251252 | 4441 |
| Kansas | 265685 | 262110 | 3575 |
| Nevada | 265143 | 152214 | 3863 |
| Mississippi | 256827 | 207769 | 5638 |
| Connecticut | 234134 | 58214 | 6726 |
| Nebraska | 182176 | 124963 | 1842 |
| New Mexico | 165835 | 89756 | 3009 |
| Idaho | 157588 | 73517 | 1635 |
| Oregon | 135142 | 133310 | 1832 |
| West Virginia | 111677 | 83624 | 1836 |
| Rhode Island | 107876 | 6495 | 2058 |
| South Dakota | 106063 | 100293 | 1667 |
| North Dakota | 96222 | 93658 | 1387 |
| Montana | 90255 | 84255 | 1094 |
| Delaware | 71775 | 70749 | 1026 |
| New Hampshire | 59437 | 52251 | 950 |
| Alaska | 50732 | 50481 | 251 |
| Wyoming | 50124 | 47693 | 550 |
| Maine | 34963 | 12102 | 530 |
| District Of Columbia | 34403 | 24009 | 863 |
| Hawaii | 24620 | 13182 | 325 |
| Vermont | 10471 | 7020 | 165 |
| Puerto Rico | 151701 | 73760 | 1717 |
| Guam | 7521 | 7274 | 128 |
| United States Virgin Islands | 2283 | 2159 | 24 |
| Northern Mariana Islands | 129 | 127 | 2 |
| American Samoa | 3 | 3 | 0 |
| US Military | 202720 | 124994 | 218 |
| Veteran Affairs | 194944 | 170800 | 8097 |
| Federal Prisons | 49758 | 43524 | 203 |
| Navajo Nation | 26517 | 13566 | 922 |
| Grand Princess Ship | 122 | 115 | 7 |
| Wuhan Repatriated | 3 | 3 | 0 |
| Diamond Princess Ship | 46 | 46 | 0 |
| total | 24,998,975 | 14,968,716 | 415,894 |
Houlton Regional Hospital
Quality Care delivered by Exceptional People
Houlton Regional Hospital is prepared to keep Caregivers, Patients and the Community Safe DURING THE COVID-19 PANDEMIC
As Caregivers at Houlton Regional Hospital continue to be prepared for COVID-19 treatment and screening, our steadfast commitment to safely caring for our Patients, our Staff, and our Medical Staff is our top priority. Houlton Regional Hospital has formed a specialized Pandemic (COVID-19) Response Team, consisting of Infection Control, Emergency Care, Hospital Leadership, Nursing Leadership, Medical Staff Leadership, Facilities, Safety and Security that has been working closely with the Maine CDC and is prepared for any potential case of COVID-19 presenting at the hospital. At present, we ask that each person coming to Houlton Regional Hospital please put on a protective mask prior to entering the hospital.
Need A Mask?
CLICK HERE for easy instructions on how to make a facemask
What Type of Mask Do You Need?
(Information from the Maine CDC)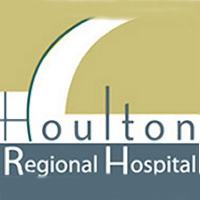 Coronavirus Disease 2019 (COVID-19)
Older adults and people of any age with serious chronic medical conditions are at increased risk for severe disease and should consider postponing nonessential travel.
If you have been in contact with someone with COVID-19 or if you have recently (within 14 days) been in a community where there is ongoing spread of COVID-19 and develop symptoms of COVID-19, call your healthcare provider and tell them about your symptoms and your exposure. They will decide whether you need to be tested, but keep in mind that there is no treatment for COVID-19 and people who are mildly ill may be able to isolate and care for themselves at home.
If you develop emergency warning signs for COVID-19 get medical attention immediately.
Emergency warning signs include*:
Difficulty breathing or shortness of breath
Persistent pain or pressure in the chest
New confusion or inability to arouse
Bluish lips or face
*This list is not all inclusive. Please consult your medical provider for any other symptoms that are severe or concerning.
Please notify the ER before bringing in a patient with possible COVID-19 or alert EMS if they are contacted for transport.
Information From The National CDC
HRH Local Pandemic Line for a recorded update:
(207) 521-2210
Maine CDC resources for COVID-19 information:
* Contact 211 Maine for answers to frequently asked questions on COVID-19
* Dial 211 (or 1-866-811-5695)
* Text your ZIP code to 898-211
* Email info@211maine.org
* 211 is TTY and Video Relay accessible if calling from Maine
* Visit www.maine.gov/dhhs/coronavirus
* Maine Crisis Hotline number for people having a hard time to cope with the current situation (1-888-568-1112)